Mark Fitter
Mark is the husband of Jennifer and the dad of two amazingly gifted kids, Bennett and Rachel.  He is the Directing Pastors of Pastors In Transition.  Having served  in church ministry for over 35 years, filling the role of Youth Pastor and Lead Pastor, he is well equipped for this work.  Mark has planted two churches on his journey as well.  Mark holds four earned degrees, a B.A. in Biblical Studies from Biola University,  A Bachelor of Science in Law (B.S.L.) from Northwestern California University College of Law, an M.A. in Biblical Studies from Talbot School of Theology and an M.A. in Christian Apologetics from Simon Greenleaf University, Mark is currently a Law student at Northwestern California University College of Law and a J.D. candidate (2018).  Mark is an author and professional speaker. Ultimately Mark has a heart for pastors and their families.  Mark was led to launch Pastors In Transition in September of 2013.  Since then, PIT has had the opportunity to help many pastors, their spouses and their children.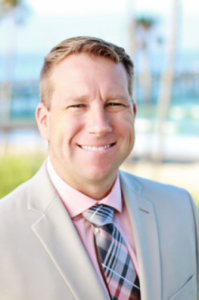 Brent M. Daub
Brent Daub is a 2002 graduate of Pepperdine University School of Law, where he received his Jurist Doctorate (J.D.) and Masters Degree in Dispute Resolution (M.D.R.), he has been a member of the California Bar and practicing law in the state since 2002. He is currently a doctoral candidate for Interdisciplinary Leadership through Creighton University.
Brent Daub is the senior partner at Gilson Daub, Inc., a California law firm that opened its doors in January 2011 and now has nine offices statewide. Prior to this work, his career has included seven years as a senior associate at a California Workers' Compensation law firm and two years as an associate at a Southern California litigation firm.
Mr. Daub's experience in mediation includes extensive studies and training with the Straus Institute for Dispute Resolution at Pepperdine University School of Law where he received a Masters in dispute Resolution (M.D.R.) in 2002. He has served as a collaborative mediator in a wide range of cases since 2000.
Mr. Daub's experience also includes teaching in the field of conflict resolution and mediation. He served as the Dean of Christian Conflict Resolution drafting and teaching courses at the Apostles Theological Seminary beginning in 2007. His courses are utilized throughout the United States and internationally. Additionally, Mr. Daub has developed litigation training and business leadership courses that are appreciated by lawyers and non-attorney support staff.
Brent has served as an elder at several local churches in southern California over the past ten years. He is currently on the leadership team and serves as a teaching pastor at Celebration Church located in San Juan Capistrano, California.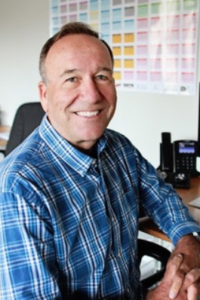 Michael Daub
Orange County, California
AMCI / ATS Field Representative 
Experience
ATS –AMCI Field Representative
July 2006 – Present ( 10 years, 8 months )
International representative for Apostles Theological Seminary and Apostolic Ministries and Churches Int'l.
[ 2 Corinthians 8:23 , Philippians 2:35, Colossians 1:7 )
Associate Minister and Teacher at Apostolic Ministries and Churches Int'l
1991-Present ( 26 years )
Vice President – Academic Dean at Apostles Theological Seminary
January 2006 – December 2011 ( 6 years )
Associate Pastor at City Church
Oklahoma City, Oklahoma
1994-2002 ( 8 years )
Pastor, Teacher, Chaplain to Men's Recovery Program
Associate Pastor at Church of Saddleback Valley
1990 – 2003 ( 3 years )
Board of Directors, Ocean Hills Community Church
San Juan Capistrano, California
1979 – 1987 ( 8 years )
Founding Member, Youth Pastor and Men's Ministry Director
Education
Apostles Theological Seminary
Master's Degree, Apostolic and Prophetic Studies
2006-2007

Kim Lafferty
With a heart for ministry and 20 years of experience serving on numerous executive boards, Kim Lafferty provides a compassionate solutions for those in need.  Well suited to serve as an anonymous ear to pastors, ministers and clergy of all denominations, Ms. Lafferty is sensitive and efficient at connecting the proper resources to the individual. Kim has seen many pastors impacted by challenges facing ministers.
Richard Stoll
I have been an attorney for 31 years and a Christian for over 20 years.  My life and the life of my lovely wife Nancy changed dramatically after accepting Christ.  In my family's spiritual journey, we've attended five different churches over the past 20 years, the last two for eighteen years. Of those five churches, head pastors were asked to leave four of them and not for sin issues or failure to follow or preach Scripture but due to clashes with church leadership.  I never fully understood what transpired behind the scenes until I became an elder of the last of those 5 churches and personally witnessed the conflicts that can occur.  The experience left me with a profound sense of disillusionment and disappointment. When the Lord brought the opportunity to be a part of PIT, I jumped at the chance.  This ministry is greatly needed to help those warriors wounded on the battlefield recover and to educate Christians on how to support and affirm their pastors.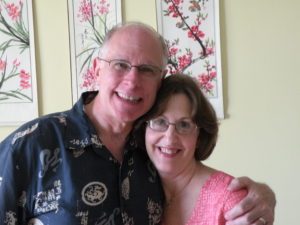 Chris and Faith Creech
Chris and Faith Creech have been in ministry for over 40 years, 30 of them in pastoral ministry in the US and Canada. Chris has a B. S. from the University of Colorado and an M. Div. and aPh. D. from Southwestern Seminary. He has also taught in seminaries on four continents, most recently for seven years in Singapore and Malaysia. He is the author of the book, Toxic Church (See Amazon.com, Toxic Church by Chris Creech, for a sample and an opportunity to order.).
While teaching in seminaries in Asia and as a result of many reports from American pastors and Asian missionaries, Chris realized that those in ministry are often under intense pressure and pain as the result of attacks by others within their churches or ministry teams. As chaplain of a seminary in Singapore, he was asked to design programs to help pastors and missionaries who had been hurt as the result of these attacks. The result was his book and two courses.
One of Chris' courses teaches how dysfunctional family systems enter into a church or ministry team and cause conflict. This course also teaches how to address these problems, using Biblical principles. This course has been used in Asia and America to help churches and Christian organizations learn how to understand and address conflict and the pain that often results.
The other course is a retreat which helps hurting pastors, missionaries, and other Christian workers to understand why they were hurt and how to prevent any reoccurrence. These retreats are then used as a basis for ongoing counseling and coaching for pastors, missionaries, and others to understand and prevent the attacks that often plague those in ministry.
Either of these courses and coaching is available for those who need help through the ministry of Pastors In Transition. Chris and Faith serve Pastors In Transition through Pinnacle Ministries, www.pinmin.org.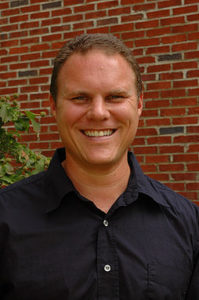 Corey
I love the Lord and I love His people. I have been in ministry in 3 different churches and denominations over the past 25 years. Primarily I have worked as a Youth Pastor.  I have served on church boards, community boards, been the Lead Pastor. I have a heart for those in ministry, here and abroad, who are in need of encouragement, guidance, and someone with whom they can walk through the difficult times. Over the past 25 years I have seen the good, the bad and the ugly of church life and I know that we can do better as brothers and sisters in Christ.
I love working with others to help them work through roadblocks, heal from the damage this life brings and find God's will for their next steps in life. Using scripture, prayer, practical wisdom and often some humor, I can help others on their journey. I have worked with children, teenagers, young adults and adults of all ages.
I have been married for over 20 years,  and we have a son in college and a teenage daughter. I have a B.A. in International Relations from Roanoke College, an M.A. in Missions and Evangelism from Trinity School for Ministry and an M.A. in Professional Counseling from Liberty University.
As a part of the PIT Crew, I serve as lay counselor and mentor.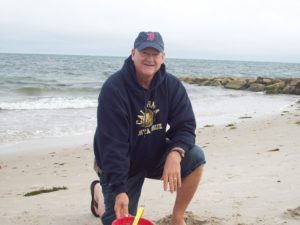 Dave  Gutknecht
For more than 40 years I have worked in and out of the church.  I have worked as a Senior Pastor,  Pastor of Pastoral Care, and most other positions in the church. I have learned and experienced a great deal. Through good times and bad my family has walked through about every situation that brings joy, sadness, and heartache while in the ministry. It is a true challenge to be a pastor and one must feel called. But even with that calling sadness and heartache can be  just around the corner. It seems like the expectations for a pastor and family are very difficult to maintain. Even when leaving a church for any reason there is pain sadness and an abundance of emotions that take time to work through. I could tell stories and write volumes on the emotional and spiritual ups and downs of a pastor in transition. That's why when I had my first conversation with Mark Fitter and he shared the vision of Pastors In Transition, my first reaction was "That ministry is certainly needed."
Today I have a private practice in Colorado as a licensed professional counselor and work with a number of individuals and pastors in some of life's transitions. I share my heart and listen to their hearts as they try to recover and makes sense out of their experiences in ministry. It truly is a challenging, rewarding and gut wrenching profession. That's why Pastors In Transition is so needed today.
David M Gutknecht,  LPC is a full time counselor and life coach in Westminster Colorado. He is the author of the book, The Word By Steps, and has a new book called Let God be your life coach.
As a part of the PIT Crew, I serve as counselor, mentor and life coach.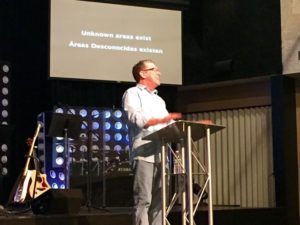 Mike Moran
After a successful career in the business world, Mike has served in full time christian ministry for the last 26 years; first as an Associate Pastor in Modesto, CA., then as Senior Pastor in Washington State, and now as an Interim Senior Pastor with the national organization, Interim Pastor Ministries (IPM).  Mike was one of the founding members of The 64 Fellowship and is part of the transformational teaching team at Strategic Renewal. He is passionate about teaching, leadership, coaching/mentoring and cultivating prayer movement in the local church.
Mike mission in this season of life is, "T
o provide servant-leadership, coaching and encouragement to both transitioning churches and pastors, so they experience renewed vision and greater intentionality in accomplishing their God-given mission.
"
Mike connected with P.I.T. during a time of transition in his own life and ministry, as a result Mike sensed God's prompting to give back to other pastors in a way similar to what he had received. He has been personally coaching several pastors over the last two years and looks forward to being able to help others through these critical life transitions.
Mike is married and has three adult children. Mike enjoys golfing, reading, day trips, world events, hanging out at Starbucks and all professional sports teams in the SF Bay Area.